Hardik Parikh & Associates is a chartered accountancy and business consultancy firm headquartered in Mumbai, India, with a presence in other cities across the country.
We have a mix of young and experienced professionals, making up a multidisciplinary team that is dedicated to providing the highest quality of service to our clients.
We have been serving our clients for over 15 years, and our focus has always been on building strong relationships and helping our clients achieve their objectives. Our services include corporate and income tax planning, GST, audit and compliance, business consultancy, business valuation, international taxation, FEMA, and new business set-up advisory.
We are committed to staying up-to-date with the latest laws and regulations, and we pride ourselves on our ability to provide accurate and helpful advice to our clients. We believe that by building long-term relationships with our clients and providing personalized service, we can help them succeed in their business endeavors.
At Hardik Parikh & Associates, we are more than just an accounting firm. We are business advisors and partners, working alongside our clients to help them achieve their goals. Thank you for considering us for your financial and accounting needs. We look forward to working with you and helping you succeed.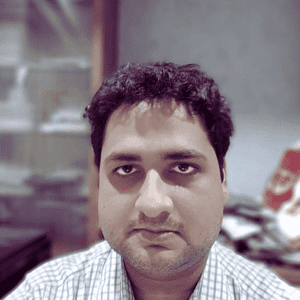 Hardik Parikh is a seasoned professional with over 20 years of experience in the fields of taxation, accounting and finance. He holds a degree in Commerce and is a Chartered Accountant, with an MBA from the prestigious IIM Indore. He started his career as an equity researcher and later founded his own CA firm, Hardik Parikh Associates LLP. With a passion for sharing his knowledge and expertise, Hardik has presented on valuation at various forums including study groups of the Western India Regional Council of Chartered Accountants. As the founder and managing director of Zencraft Consultancy Pvt Ltd, he brings a wealth of experience to the company.
Projects We Can Help You With
Corporate and income tax planning
We help our clients navigate the complex world of tax laws and regulations, providing guidance on tax planning and compliance to ensure that they are paying the right amount of tax at the right time.
GST
We assist our clients with GST filing and compliance, ensuring that they are up-to-date with the latest laws and regulations related to GST.
Audit and assurance services
We provide a range of audit and assurance services to ensure that our clients' financial statements are accurate and reliable.
Business consultancy and strategy development
We work with our clients to develop and implement effective business strategies, helping them to grow and succeed.
Business valuation and due diligence
We provide business valuation services to help our clients understand the value of their business, as well as due diligence services to help them make informed decisions when buying or selling a business.
International taxation and cross-border transactions
We assist our clients with international taxation and cross-border transactions, helping them to navigate the complexities of doing business internationally.
FEMA compliance and exchange control regulations
We help our clients comply with FEMA laws and regulations related to exchange control, ensuring that they are in compliance with all applicable laws.
New business set-up advisory and registration assistance
We assist clients with setting up a new business, including registration and compliance with all relevant laws and regulations.
If You Have Any Question,
Feel Free to Call +91-22-48904540